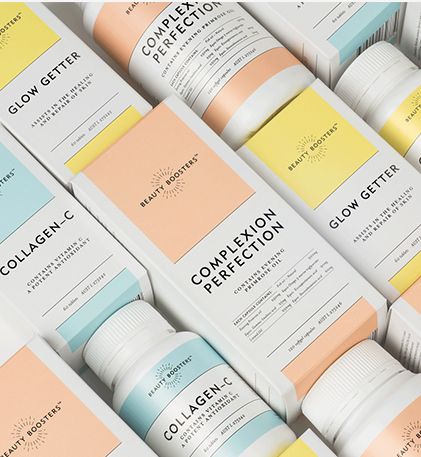 Supplement your skincare
OUR HOLISTIC GOAL
To know that you have achieved skin confidence with a support system that commenced from within. We understand the process of inner beauty and would like to cut your topical skincare routine in half, by introducing you to a carefully considered line-up of complexion boosting nutrients that are designed to optimise skin health, holistically. Beauty Boosters offers genuine results driven skincare promoting skin vitality by maintaining skin health at a cellular level.
WE ARE BEAUTY
We are a beauty brand. We form an integral part of your holistic skincare routine, delivering scientifically formulated products with sophistication and simplicity. We fit comfortably in the beauty aisle and on your beauty shelf, rather than the vitamin or medicine cupboard.
WE ARE PROACTIVE
We are disruptive, revolutionising the beauty and well-being category by understanding and implementing the Real First Step in your beauty routine.
WE ARE EXPERTS
With over 50 years of expertise in the beauty, health and well-being industry, we have a compelling story of innovation, understanding and practice.
WE ARE AUSTRALIAN
Beauty Boosters is solely Australian owned, formulated and manufactured.
WE ARE ETHICAL
We love our furry friends as much as you do - so of course we do not ever test on animals.